Therapy for Business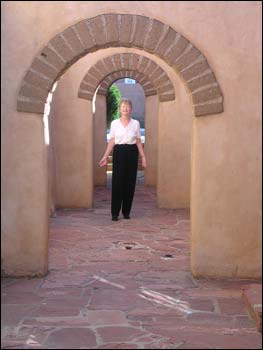 At Beyond the Horizons, we help managers and leaders to see beyond the horizons of their present thinking to arrive at solutions which develop leadership skills to deal with stress of all varieties (!), communication, and conflict in the organization or family.

Have you ever wondered why some organizations or families function so well, while others seem to have nothing but logjams?

Ask yourself if the process of life and/or career coaching would help:


Am I/are we stuck in the same old rut?
Am I less than enthusiastic about dealing with my day-to-day activities?
Am I/are we troubled by lack of communication in key interpersonal relationships?
Do I/we find ourselves thinking and rethinking events in the past (obsessing or falling into the "monkey mind")?
Am I/are we unable to get beyond mistakes we may have made?
Am I/are we unable to lay aside losses and move forward in life?

If you answered YES to any of these questions, it may be time for you to invest in life coaching and/or career coaching to help reduce stress, improve communication and leadership skills, and apply the principles of conflict resolution to your interpersonal relationships!

At Beyond the Horizons Consulting we use the following tools:


Individual life and/or career coaching to improve communication skills, reduce stress, and promote positive interaction.
MBTI -- Myers-Briggs Type Indicator-- an instrument with a tried-and-true reputation for assessing personality types of individuals. The MBTI is frequently used with couples and with groups to facilitate communication and teamwork, as well as to help employees deal with job stress, market a product to widely differing groups and persons, and resolve conflict.
The PIAV and DISC -- online instruments that yield precise, detailed reports on job fit, individuals' values, and more.
EMDR -- Eye Movement Desensitization and Reprocessing-- a powerful part of life and career coaching used to help individuals and organizations release negative, limiting beliefs.
Individual coaching for mid- to executive-level leaders to improve communication skills, reduce stress, and promote team development.

Seminars
We specialize in small business and team development issues!

Team Development Using the MBTI
Leadership Skills for CEOs and Managers
Coping with Job and/or Life Stress
Understanding and Applying the Principles of Conflict Resolution
Communication Skills , verbal and nonverbal
Work/Life Balance

Please see our Testimonials Page for a look at the variety of work we do!
Individual and small group consultation on any of the above topics can be provided. WE CAN ALSO TAILOR A PROGRAM TO MEET YOUR NEEDS. Call us at 505-670-8555 for a free consultation!